Show Your Work and Build a Super Loyal Audience 🙌
A 3-week cohort-based course to give you the mindset, frameworks & tools to use your own stories to get 1,000 superfans.
Join the Next Cohort <BIPM3> 🚀
Feb 28 - Mar 18, 2022. You can scroll down to apply now!
---
Forget what you've learned about marketing. What you want is to build trust and bond with your audience by Building in Public.

When done right, you can unlock your business growth by using it as your sales, product development, and community strategy.
---
This Course is For Founders & Creators if ... ✨
Text
---
You already show up on social media but it seems like no one is listening to you
---
You have your fingers on the keyboard but freeze up because you don't know what to share - is this boring? Is this bragging?
---
You read books & take courses on building an audience but the hacky tactics feel inauthentic to you
---
How Past Students Transformed 💡
Luke Tyler
Music Producer, Community Lead
"I want to thank Kevon for introducing me to the idea of building in public. It has helped me to be open, authentic, and to share knowledge and experience."

"I'd recommend Kevon's course to anyone who 'feels the fear' but still has a burning desire to create."
Melvin Varghese, PhD
Podcaster, Psychologist, Course Creator
"The thought of being so transparent just felt really overwhelming."

"My favorite part of being in the cohort was 1) the awesome people that you get to meet and 2) the different frameworks and tools that Kevon uses to Build in Public."

"Kevon is awesome. Good person and great heart. He'll gently guide you but also push you a little bit."
You'll be comfortable sharing the ups and downs of your journey 📢
Your audience is sick of hearing more fluffy marketing stories. When you open up and share the behind-the-scenes with them, they want to follow you and see what you'll do next!
You'll have a system from documenting to sharing 🎯
You no longer have to spend hours each day on social media fighting for attention. With a simple system, you can quickly capture key happenings and turn them into meaningful stories people can resonate with
You'll interact with your audience confidently 👍
When you post, you know how to prompt them to join the conversations. When they reply, you know how to keep it going. You'll be nurturing each interaction with a prospective superfan
You'll grow your super loyal audience and they'll support your work 🚀
Hacky tactics help you gain followers quickly, but since they're not following "you" as a person, the effect doesn't last. You'll focus on your loyal fans, and they'll help you make new products, give feedback, and spread the word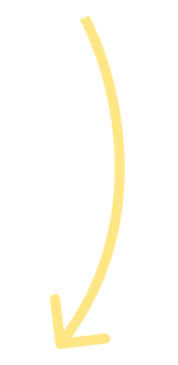 Hey there! Kevon here.

Back in Nov 2020, I was a nobody on the Internet with no personal brand, no audience, nothing! 💢

After putting a stop to my venture-backed startup, I started sharing publicly my failures, lessons learned, and new things I was working on.

All of a sudden, my Twitter followers started growing rapidly! 🚀 And it has grown to 8,000+ followers as of Jan 2022 (in 14 months).

That's when I first realized Building in Public can fuel my audience growth.

It was refreshing to know that people don't want the perfect, BS marketing stories. They want the real behind-the-scenes: both the ups and the downs 🔍

So I continue to show up as myself and share things I'm building openly. Along the way, I've made so many friends & super fans who support my work.

Since then, I wrote the Building in Public Definitive Guide that has helped 6,000+ entrepreneurs and creators and run a Building in Public community called Public Lab.

I've also shared everything I've learned in courses and helped 100+ entrepreneurs kick off their Building in Public journey.

Are you ready to do this? If so, get out of your comfort zone and join me!
Mattia Righetti
Marketer, Maker
"I joined the course because I struggled with content creation. Build in Public Mastery gave me the systems, frameworks, and all the know-how to create authentic content and grow my audience."

"There was a dope positive energy in the cohort! And Kevon shared lots of feedback during the weeks. He is a great instructor, I totally recommend this course!"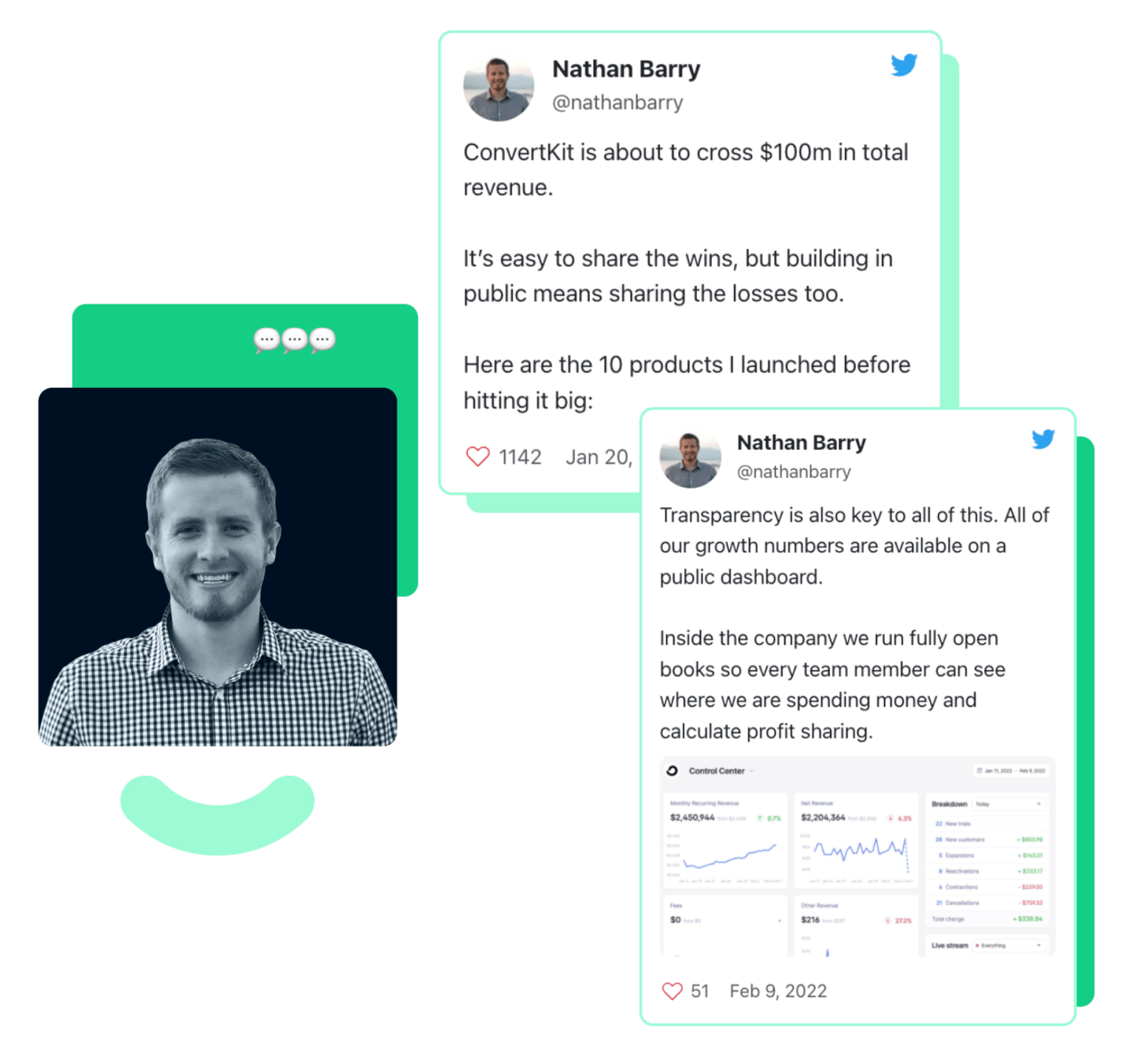 Our 6-Module Curriculum 🔥
1. Overcome Your Fear of Expressing Yourself Online
An audience is built on your brand and voice, and your voice is built on your ability to put yourself out there. No successful online entrepreneurs can get away with hiding behind their screens. This is why we start off with removing your fear to share your own thoughts and stories.
2. Capture & Highlight Key Events in Your Journey
Expensive audience-building courses show you all the social media growth hacks to get you more followers. But the truth is ... these hacks are not sustainable. You want people to follow you based on who you are, and the only way to do so is to show your work. Guess what - your work is interesting if you know how to frame it.
3. Tie Your Stories to Your Business Goals
You don't want to tweet into the void and then pray that someone will reply. You also don't want to write tweets that cannot drive your business goals. What you want is to write stories to get people to follow your journey while checking out your work. All you need is a framework that connects the dots.
4. Build a System to Avoid Going Crazy
With books and self-paced courses, you can only see examples and learn theories. In this course, you'll be breaking things into actionable small steps and building a system so it won't eat up all your time. If you want to play the long game, it is important that you develop an approach so you won't be burned out.
5. Involve & Engage Your Audience Publicly
Many entrepreneurs imagine solutions and find out no one wants what they've built. You can avoid this by directly involving your audience often. You just need to know how to ask the right questions to prompt their responses. Best part? You'll find that they are invested in your success because they play a key part in it.
6. Deepen Your Relationships with Audience
So far, a lot has been about you - your fear, your stories, and your approach. To make them your super fans, it is more a 2-way interaction and that goes beyond your own action. No worries - when you grasp the essence of how online relationships work, you are on the way to your 1,000 super fans.
Our Guests in This Cohort 🏅
Samantha Demers
@samanthademers
Samantha's Twitter account grew by 2,488.12% in 204 days to 6,300+ followers now in Jan 2022.

She has been showing up, interacting with her audience, and building friendships. This is what sets her apart from other creators.

How does she do it? Can't wait to talk to her.
Melvin Varghese, PhD
@mvarghese5
Melvin runs a podcast with 1.2 million downloads and a course with 300+ students.

Being in the last cohort of BIPM, he is now bringing his true self to Twitter by Building in Public and sharing his journey.

What's his plan with Build in Public? Let's hear it!
---
When you share your journey while you're building it, you can involve your audience to get valuable insights and feedback.

You will not build the wrong thing ever again.

To me, this is the entrepreneurship 2.0.
---
You get a community learning experience
6 modules in 3 weeks

6 live Zoom workshops, 2 per week

A course workbook ✍ designed to help you work through the course

Personalized feedback from Kevon

2 office hours in weeks 2 & 3

Buddy system 🤝

Orientation & graduation party 🎉
You can also learn at your own pace
15+ videos 🎥 on key concepts

15+ articles & case studies

Slack community 💭

Lifetime access to materials & recordings ⭐
We keep each other accountable
You and I won't give in to these 🤜🤛:
Long, boring lectures

Impatient students who "want 500+ followers in 3 weeks"

Disrespectful classmates
What Students Are Saying 💬
Eddie Bockelman
Entrepreneur, Creator, 12k Twitter Followers
"A year ago, I wanted to build an audience on Twitter but I didn't know where to start. I'm so glad I found Kevon. He's incredibly insightful and able to break down what works so that it's easy to understand. I'm now able to understand and use authenticity and relatability to involve my audience."
Maitry Vaghela
Fitness Startup Founder
"I'd like to thank Kevon for putting this incredible course together. It's transformed the way I think of my personal brand and audience building. It makes sense to me as when I look at my real-life interactions, I naturally gravitate to people who I perceive as 'authentic', and online is no different."
Miguel Espinoza
Developer, Indie Hacker
"As an indie hacker, I knew the importance about building an audience & sharing your voice, yet it felt like I was climbing a mountain. With Kevon's advice and tactics, it made me feel comfortable about just being me, confident in what I had to say, and just being more open and authentic."
Meera Datey
Web Developer, Founder
"I always wanted to find my voice. I had many scattered thoughts and lacked focus. Kevon's framework helped me discover myself. In a few weeks, I made more progress than I would have in a year's time. Another benefit of the course is the supportive cohort members, each bringing in a valuable perspective."
Mike Cardona
Digital Marketing Entrepreneur, Newsletter Creator
"Kevon's expertise, wisdom, and insight are incredible. I learned, and it reminded me of things I can and should do to grow and engage my audience during the course. From day one, the odds will be in your favor. It was very actionable, but also very insightful at the same time - I loved it."
Be the White Belt master ⚪
Join the upcoming cohort for a 3-week group learning experience. You'll be fully equipped to start Building in Public.
6 live workshops with breakout activities & guest interviews

Full library of self-paced video lessons

Actionable course work for all 6 modules

Community activities: orientation, accountability, connections

1-year access to alumni group
$599
Or pay in 2 installments ($319)
Only 20 spots for this entire cohort
Most popular choice
Be the Blue Belt master 🔵
Join the upcoming cohort and get personalized guidance to review, discuss, and strategize your growth plan.
Everything under White Belt ⚪

In-depth review of your online presence before Day 1

2 one-on-one calls to discuss & strategize your next steps

Priority support during the cohort

50 Build in Public & Audience Building tactics included
$999
Or pay in 2 installments ($529)
Only 8 spots available
Be the Black Belt master ⚫
Join the upcoming cohort and onboard a 12-month iterative journey with accountability to build your super loyal audience.
Everything under Blue Belt 🔵

12 months access to a Black Belt mastermind group*

1 monthly group call to discuss progress & challenges*

2 full review checkpoints across 12 months

Access to future course updates
$2,599
Or pay in 2 installments ($1,379)
Only 4 spots available
Learn to Write Build-in-Public Tweets in 12 minutes
I've broken down 7 tweets from one of the most authentic entrepreneurs I've ever seen on Twitter to show you how to do it. Each tweet has storytelling tips, Build in Public tips, and an action item for you.
Join the Next Cohort <BIPM3> 🚀
Feb 28 - Mar 18, 2022. You can scroll up to apply now!
What the Community is Saying 🎉
FAQ 💭
Is this course only for Twitter? Will I get followers in 3 weeks?
Most of the techniques and examples are Twitter-oriented, but the general concepts are applicable across social media platforms like LinkedIn.

Audience building requires commitment. This course covers all the major things you need to know to grow your following, but I can't guarantee that you'll gain lots of followers and engagement quickly.
---
When does this cohort start?
This cohort starts on Monday, February 28 until Friday, March 18, 2022. There would be a bit of onboarding coursework for you to complete the week of February 21-25.
---
What time are the live sessions?
A total of 6 live Zoom workshops happen Tuesday & Thursday each week.

Due to Daylight Savings, for Feb 28 to Mar 11, workshops are at 8:00PST / 11:00ET / 16:00GMT / 00:00 next day GMT+8.

From Mar 14-18, workshops are at 8:00PST / 11:00ET / 15:00GMT / 23:00GMT+

We also have an orientation (Feb 25 9:00PST) and a graduation (Mar 18 9:00PST).
---
What if I cannot attend one live workshop?
Workshops are designed to be highly interactive so I definitely recommend you to attend all of them. They're also recorded and shared within 24 hours.
---
How many hours/week should I expect to commit to the course?
A total of 3-4 hours for live workshops plus another 4-12 hours depending on your commitment level. The more you do, the deeper you go, and the more you get out of it.
---
Will I have access to the content and community after the cohort "ends"?
Yes! You'll have lifetime access to the library of content once you enroll into the course. The community will also be around for us to support one another going forward.
---
Do you offer any discount?
I also understand that the price might not be affordable for everyone. I'd love to make it accessible for people worldwide, so tell me your situation in your application and I'll be happy to explore discounts with you.
---
What is your refund policy?
If for any reason you're not 100% happy with this course, then I cannot keep your money. Email me before 1st week of the course ends (Mar 5, 2022) and I'll refund you 100%. No questions asked.
---
I have more questions, how can I contact you?
Send me any questions you have to kevon@publiclab.co and we'll chat more 🙂
Copyright © 2022 Transparent Lab Limited. All Rights Reserved.
---
Wait - one more step!
Go to your email inbox to confirm your email address, otherwise we can't send it to you.
Apply for a Scholarship 🏛
If you're an entrepreneur or creator building up your online presence and voice but the course fee limits your chance to participate, you're welcome to apply for a scholarship.

We evaluate applications based on 2 factors:
1. If the course fee is a barrier for you OR you live in a part of the world with lower purchasing power
2. You're underrepresented in entrepreneurship, including migrants, ethnic minorities, non-binary, and others

There are two types of scholarships: 70% off and 30% off.

We're reviewing scholarship applications all the time, so apply anytime to get in the next cohort.
Learn to Write Build-in-Public Tweets in 12 minutes
I've broken down 7 tweets from one of the most authentic entrepreneurs I've ever seen on Twitter to show you how to do it. Each tweet has storytelling tips, Build in Public tips, and an action item for you.