Build products your community wants, in public
---
Show your work, involve your audience, and build the right products from the feedback and signals you get. Learn our core curriculum at your own pace and take action with the support of our community of public-minded creators.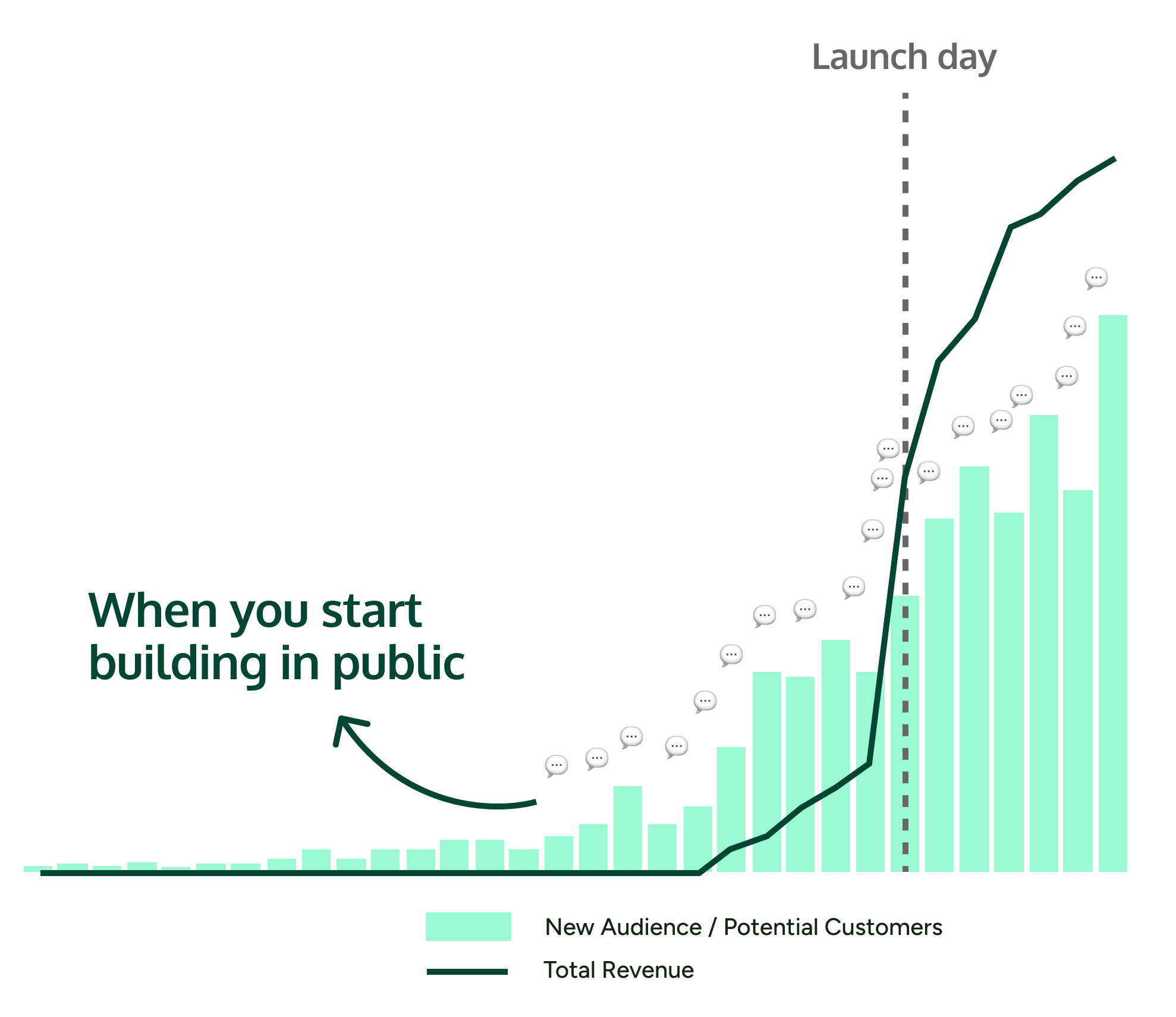 Before you forget, we share all updates via email.
We'll open enrollment at the end of December and you can get access on Jan 1, 2024.
Join 825 creators on the waitlist to get notified:
You and I both know how to fail
Failing in business is easy. You just need to behave like many entrepreneurs out there. They think they know what people want, so they jump in, ideate, and build products right away - all without talking to one single ideal customer.Oh! Or you can be the creators these days. They create daily content wanting to grow huge audiences but have zero idea what they can sell to these followers.If you don't want to fail, the not-so-magical magic formula is to build what people want and then have a way to let them know. Gurus love to tell you to use their 8 steps to build a workflow that can make you tens of thousands of dollars passively. Do you seriously believe them?At Build in Public Mastery, our goal is to teach you how to grow and work with your community in public to build your next product to traction.
Failure = Build in Your Head
"One of the things I really liked about Build in Public was not being so concerned about the immediate result. I don't think things have to be that linear. Instead, it's more like building relationships and then yeah, some things will come out of that. So I absolutely, definitely got signups because of being more public."
Cathy Raffaele / Australia / Educator
"You know, honestly, Kevon, part of my favorite part of the class is the energy that you bring to this. It's friendly and professional. You're actually an excellent example of a kind of personality on a social media channel who is accessible, who plans very well, and who models the kinds of things that you're talking about."
Marko Schmitt / United States / Coach
How to "build with your community"
I want to tell you a story. There are 2 transfer students and they both want to become the President of the Chess Club. Let's call them Jack and Jenn.Jack was number 1 in his old school so he is very confident. He goes around telling everyone he is the best chess player and asks people to vote for him at the next election.Jenn was also number 1 in her old school. She reaches out to the Chess Club members and hangs out with them. Someone asks her to play a game and she says yes. Very quickly, a lot of students notice her talents and want Jenn to be their president next semester.
I probably don't need to tell you the result because you know it already - Jenn becomes the President.
She goes on to listen to her community and work with them to refine the club, making it better and better every day.These days, you see a lot of Jacks chanting how amazing they are on social media. All they want is for you to look up to them and buy from them. They might be able to scam a few people here and there, but they never have raving fans or a sustainable business.At Build in Public Mastery, we are all going to be Jenn. We listen to what our communities need and create kickass products with them, for them. And we do it differently - we do it in public so everyone else can see too.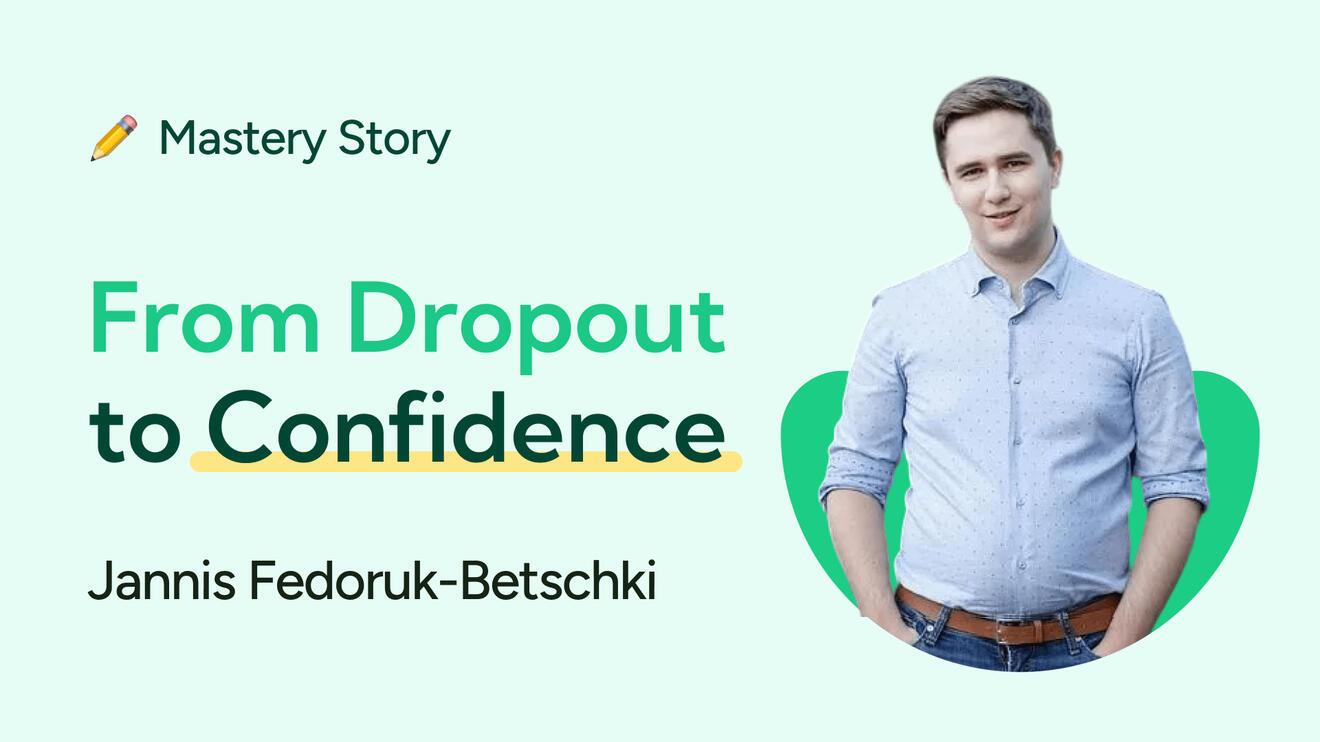 "I realize that I always thought I wasn't good enough. That was the #1 reason I built most things in private. But Build in Public Mastery revealed that people are impressed with my skills and the ability to iterate quickly. Now I'm a confident creator putting my thoughts out there. This has been the biggest educational purchase I have done so far and I haven't regretted it."
Jannis Fedoruk-Betschki / Austria / Designer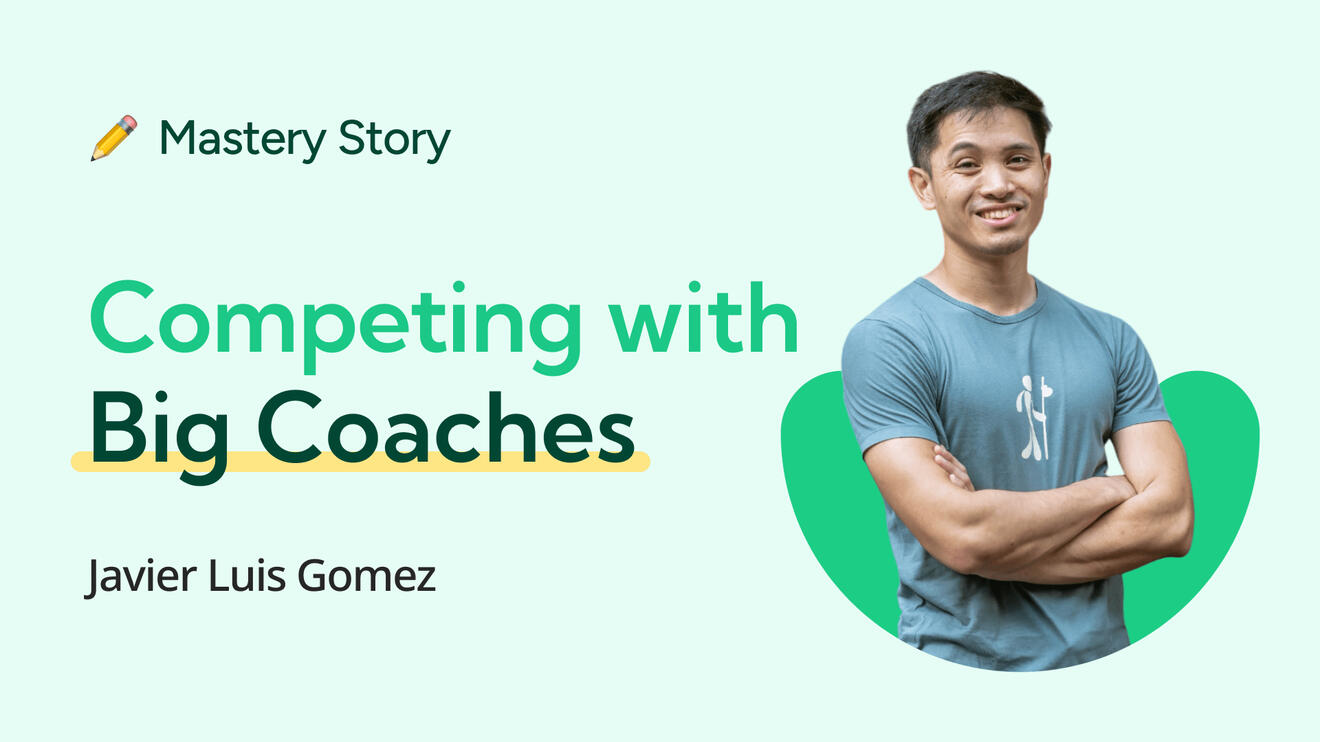 "I felt like I couldn't compete with the sea of experts on social media and I struggled to give "wisdom bombs" and generic health advice. Build in Public Mastery helped me realize that I could share the story of going from an offline coach to an online health coach. Now I'm not afraid to post my experiments online. I can be myself. And people will still be supporting me and helping me grow."
Javier Luis Gomez / Philippines / Health Coach
This is why I created Build in Public Mastery
Earlier I told you about how entrepreneurs fail because they jump straight to building and launching products. The truth is - I was that entrepreneur!I've had many attempts in my life but none of them worked out. Thinking back, I never really understood the people I was building for. I was blindly guessing what they wanted.But in November 2020, I took a different approach. I had no intention of what to build and sell. I simply said to myself "I enjoy hanging around bootstrapped entrepreneurs" so I started making friends in the space.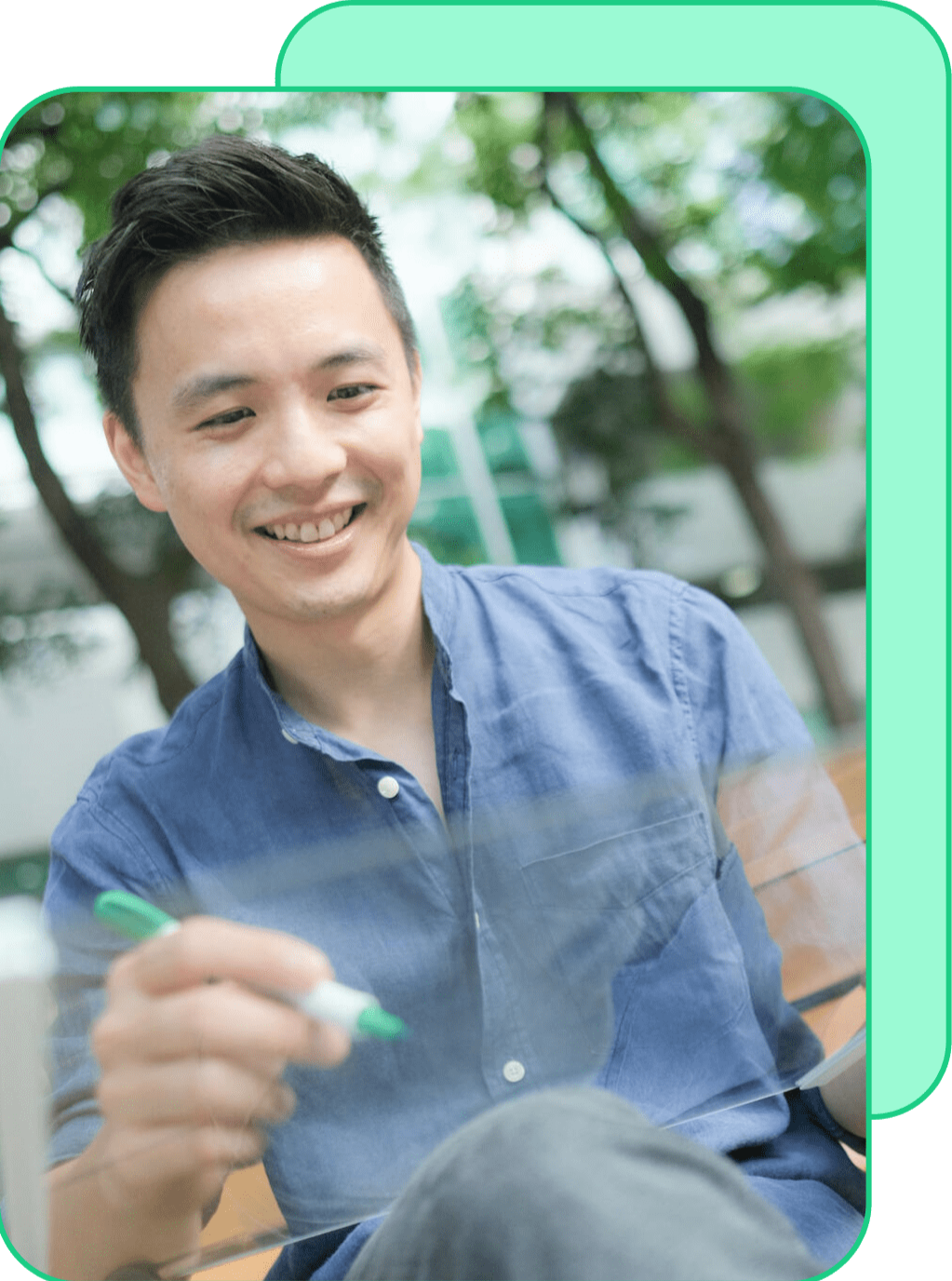 Then I started building my 1st project, "Build in Public Free Guide" in public. I asked questions. I helped people. I got feedback. I improved the guide. I spent 2 months on it and what happened next blew my mind away!Because I took the time to work with my community, they all jumped in to help me spread the word. In only 3 days, I had 2,100 visitors all across the world checking out my work. I never experienced something like this and could feel that this is the new way to build things.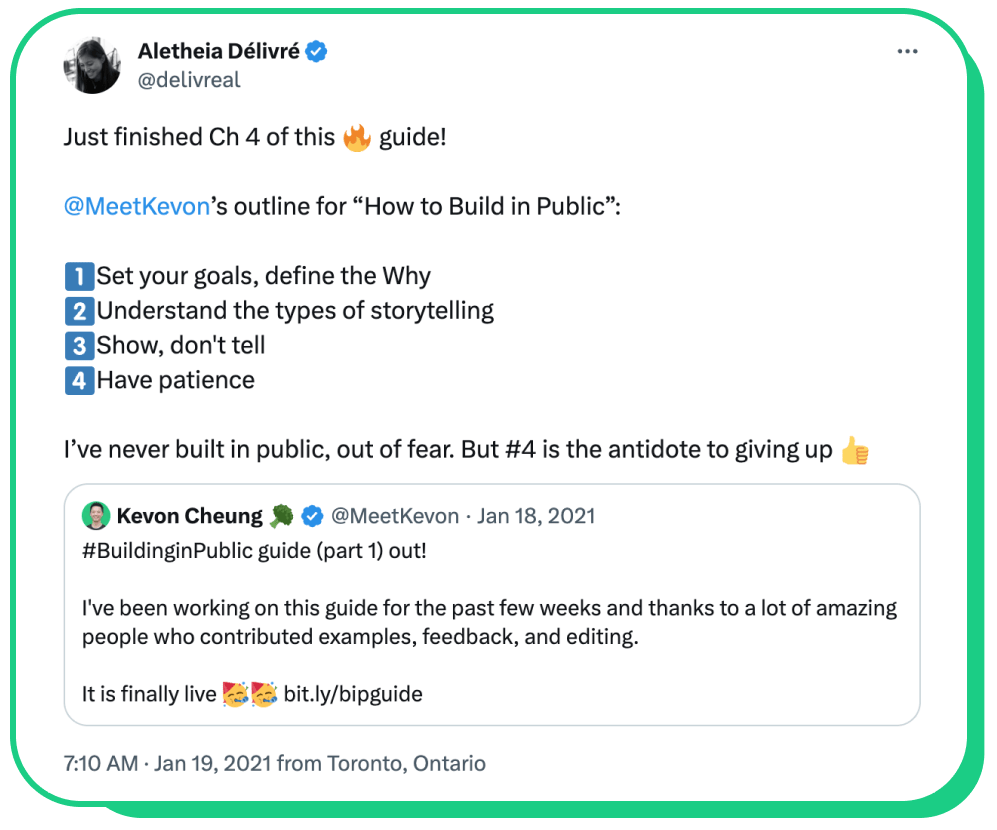 Since early 2021, I've taught thousands of people how to build in public and my framework has been refined many, many times. This course and community become the ultimate place to support creative entrepreneurs going from building alone in their heads to building with their communities in public.This is what I want to bring to the world and you.
---

---

---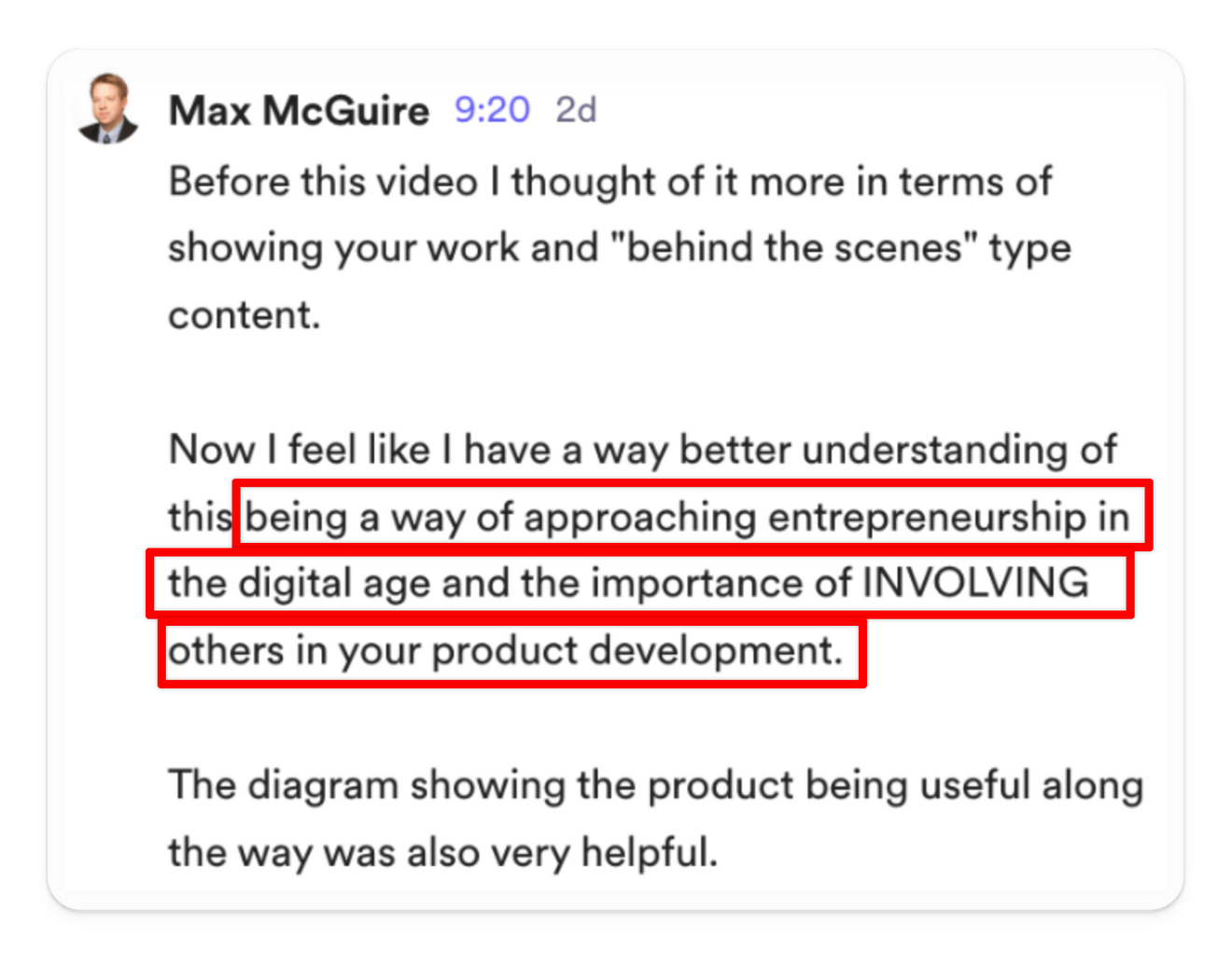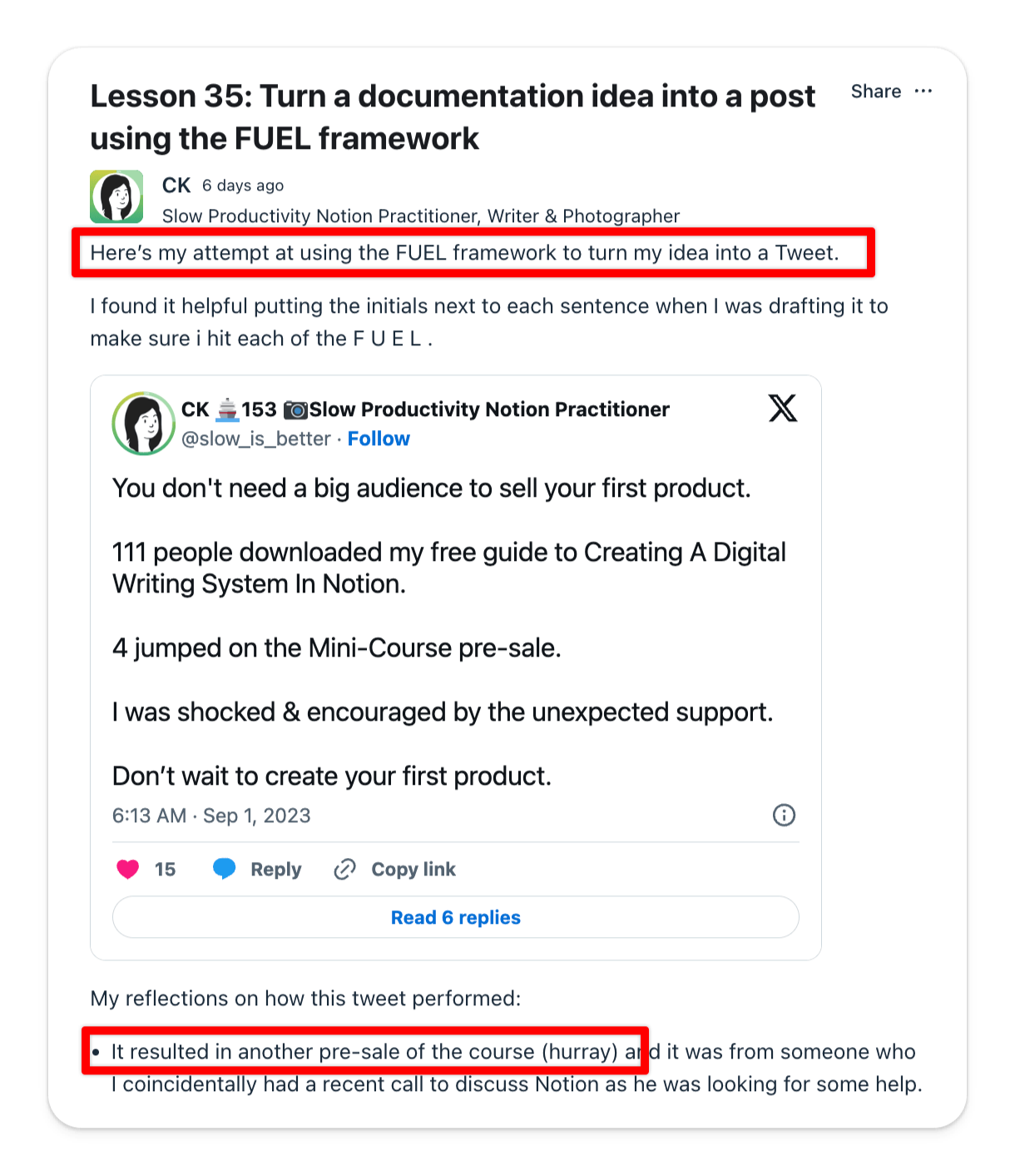 "I think my biggest struggle before starting this course was that I couldn't decide on a niche, where I was jumping back and forth between multiple topics. After building in public, it wasn't like I suddenly had the answer, but I felt like I had the tools to find out who it was. So I felt a lot more confident in the process."
Brian To / United States / Writer
"My favorite part of the Build in Public Mastery course is actually three things. One of them is the mental model of Omakase. The fact that I am in this elaborate public dance where both me and my audience are having fun building this product and we are both looking forward to shipping it and repeating that process over and over."
Arvindh Sundar / India / Entrepreneur
Marathon Training for you & your business
Is this an online course? YES! But it is also an Action Community.It is pointless if you just watch videos on how to build in public. If you want to succeed, you have to put in the reps to build in public.You can see Build in Public Mastery as a Marathon Training Program. You're going to train for 10km, 21km, then 42km. Each milestone is you building a new product, and each iteration will level you up based on what you already have.The goal is for you to build a successful business with lots and lots of people cheering and helping you on the sidewalk.This community will give you support and fresh knowledge, but most importantly, it will motivate you to get out there and start building and showing. Action > learning.
---
How this action community works
1. Start with our core curriculum
Once you join, you'll have lifetime access to the course. You can now decide how fast or slow you want to go. The lessons are all bite-sized to make sure you're getting the most out of it.
---
2. Take action with our suggested exercises
We absolutely hate video lessons that are lectures. Again, action > learning. Through the course, you'll be prompted to implement your learnings, reflect, and share with us in the community. We love seeing you progress and win.
---
3. Participate in onboarding cohorts
When we have enough students starting the course, we'll form lightweight onboarding cohorts to connect. There will also be regular office hours for you to ask questions.
---
4. Take more action with our community
We'll host Build in Public Sprint 4 times a year. You can join us to build something new in public that contributes to your goals. It can be a mini course, a new feature, a freebie, the first 3 chapters of a book, a beta version of your community … anything really.Of course, we'll also have social events, workshops, and new resources to support your growth.
"I want to thank Kevon for introducing me to the idea of building in public. It has helped me to be open, authentic, and to share knowledge and experience. This course and community is for anyone who 'feels the fear' but still has a burning desire to create."
Luke Tyler / United Kingdom / Music Producer
"The thought of being so transparent just felt really overwhelming. My favorite part of being in the program was the different frameworks and tools that Kevon uses to Build in Public. Kevon is awesome. Good person and great heart. He'll gently guide you but also push you a little bit."
Melvin Varghese, PhD / United States / Psychologist & Creator
The curriculum
So what exactly are you learning in the course?You'll be mastering SIB - "Show-Involve-Build".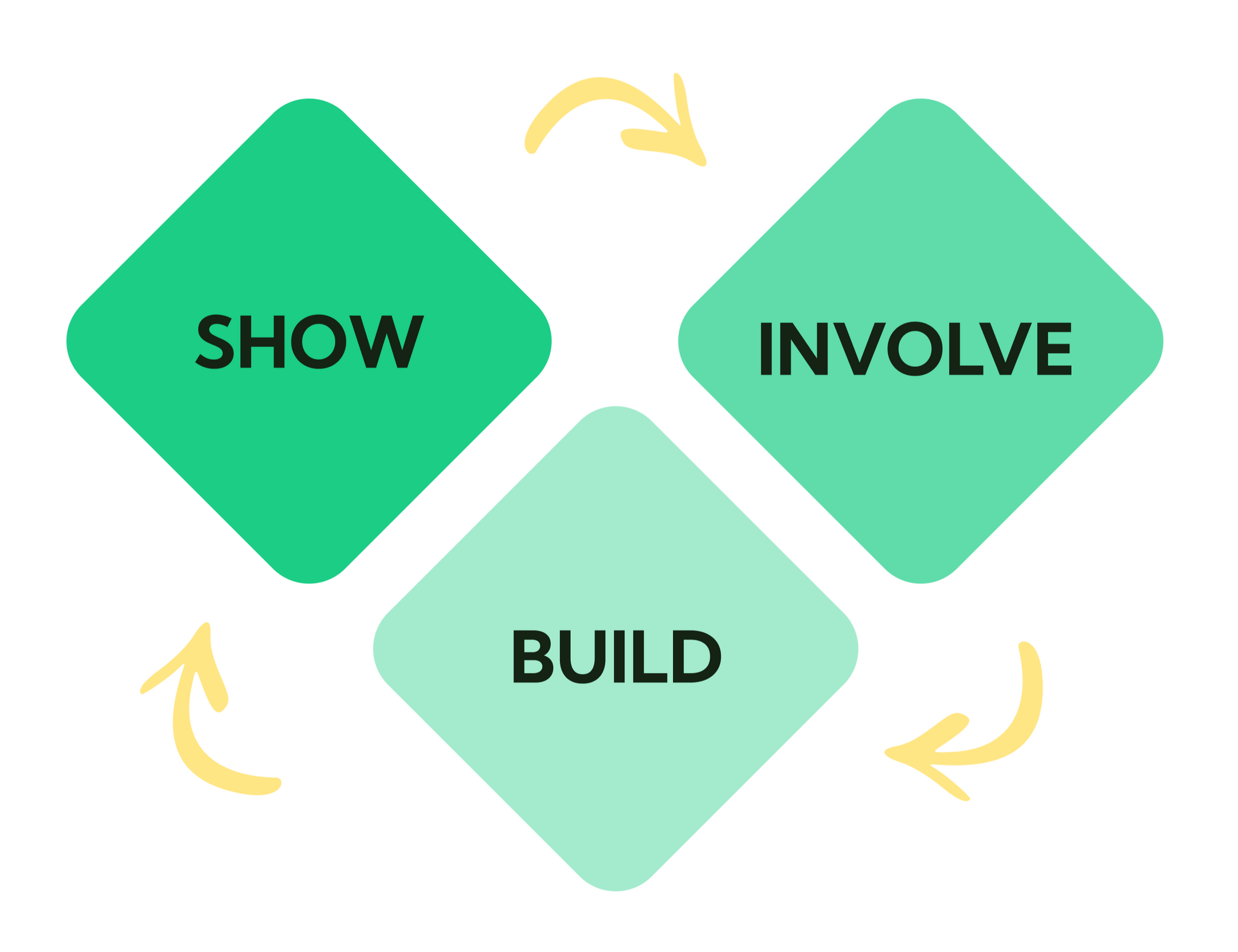 Traditionally, entrepreneurs love to build in private and only show the world when the product is ready. What if no one wants it? That's a waste of time and effort.The SIB brings you a whole new way to talk about what you're building early.This way you can gauge reactions and signals. If you sense positivity, then you start building and showing your work in public. Through the process, you get constructive feedback to shape your product.Your community is watching. They're invested in your process. When you're ready to launch, they are all there waiting to help and support you. When you start another product, everyone continues to follow your work.This is how your business and community grow in parallel.To get to this level I just described, we are here to help you build muscles in 6 areas under the Build in Public Arc. Here's a glimpse into the plan: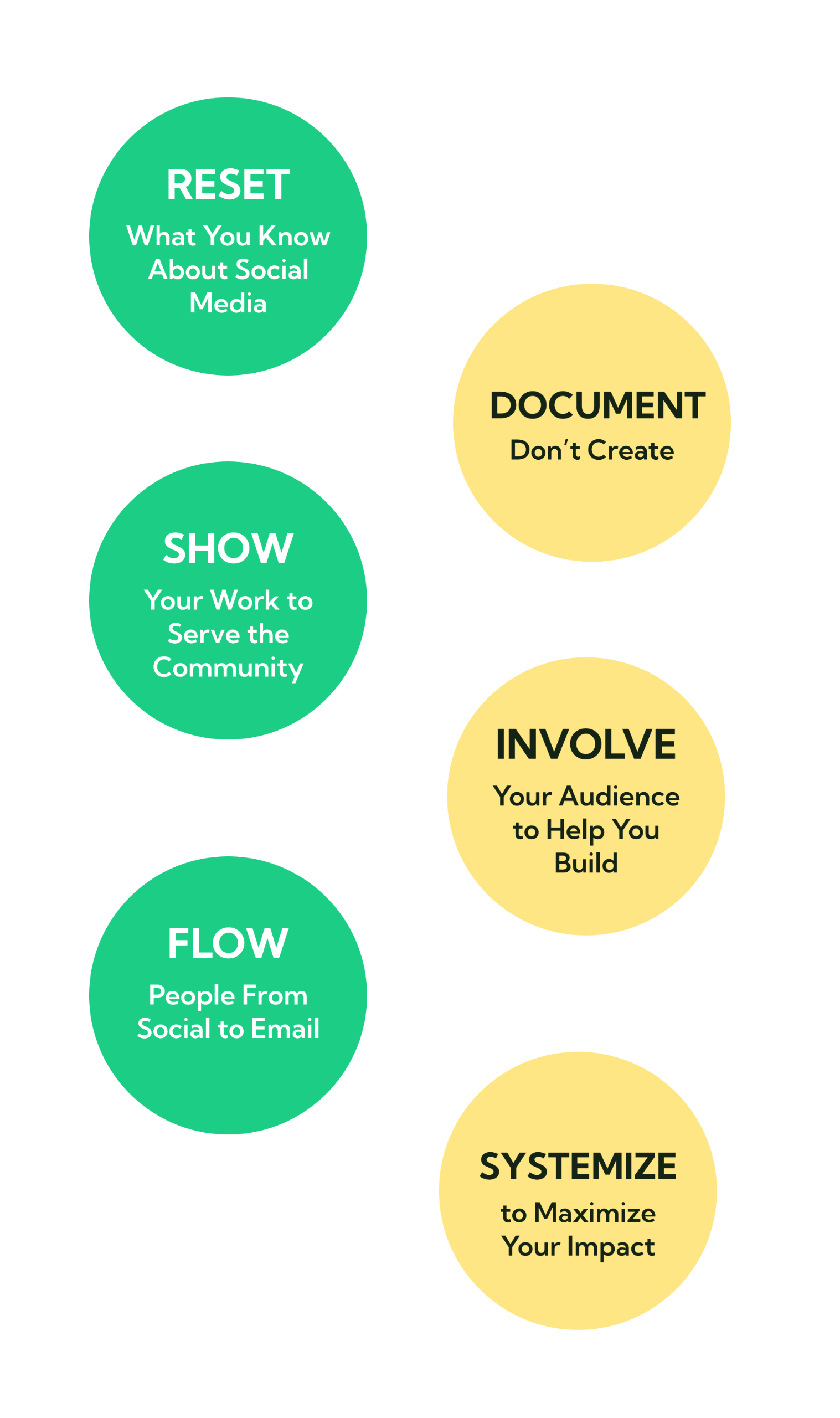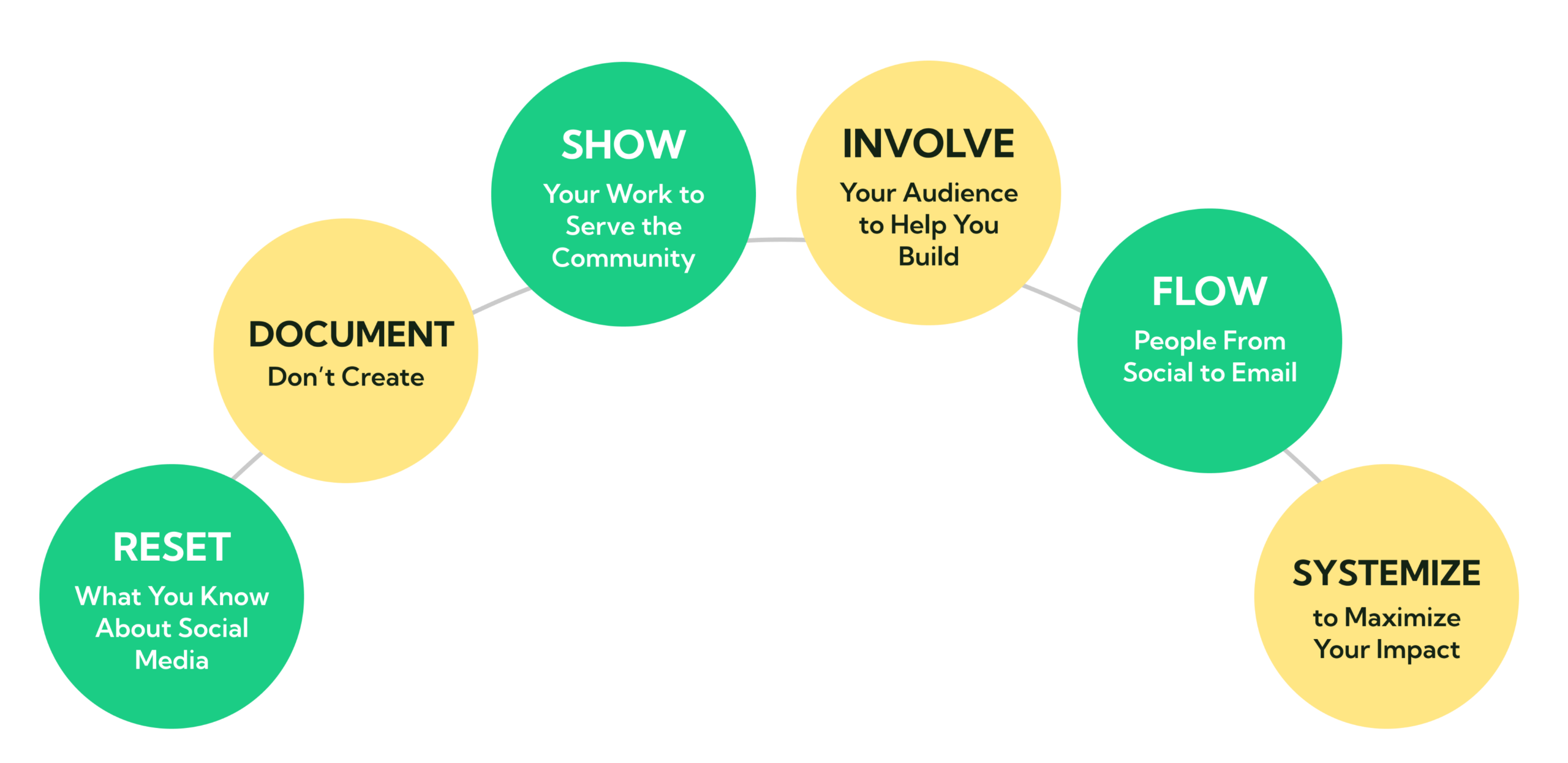 ---
What you'll get in this program
→ 7 Self-guided Course Modules
Go through each module and complete suggested exercises at your own pace. If you sign up for the Community plan, you can also post your homework, ask questions, and get feedback anytime.
Module 1: Start You Off On This Public Path

Module 2: Reset What You Know About Social Media

Module 3: Document, Don't Create

Module 4: Show Your Work to Serve the Community

Module 5: Involve Your Audience to Help You Build

Module 6: Flow People From Social to Email

Module 7: Systemize to Maximize Your Impact
---
→ The Action Community
If you choose to join the Community plan, you'll have access and support from the community of public-minded creators.
Participate in our lightweight onboarding cohorts to connect with peers as you start

Take part in our 5-week Build in Public Sprint hosted 4 times a year

Attend regular office hours, social events, and masterclasses hosted by Kevon or other creators

Be part of an APAC-friendly community (that's right!)

Access to Kevon's behind-the-scenes retrospectives
---
→ The Knowledge Base
Included in the Course plan, you'll have access to an ever-expanding library of resources.
Full case study on how to build a course in public in 42 days & made $18,000

Full case study on how to write a book in public and leverage email waitlist from ideation to launch

Live interviews with Build in Public experts like Arvid Kahl, KP, Steph Smith and more

More worksheets, frameworks, and swipe files available for you
---
→ Lifetime Access
You have lifetime access to the course materials and any future updates.
This program is NOT for everyone
I'd love you to have a great time here so:
If you don't plan to build & launch anything in the next 6 months, this is NOT for you.
If you haven't shown up online or published a single word, this is NOT for you.
If you prefer other ways to generate income e.g. Ads, Marketplace, SEO, this is NOT for you.
---
Come join us:
If you want to grow your name & community in parallel, this is for you.
If you enjoy working closely with your community to build products, this is for you.
If you can play the long game instead of taking shortcuts, this is for you.
---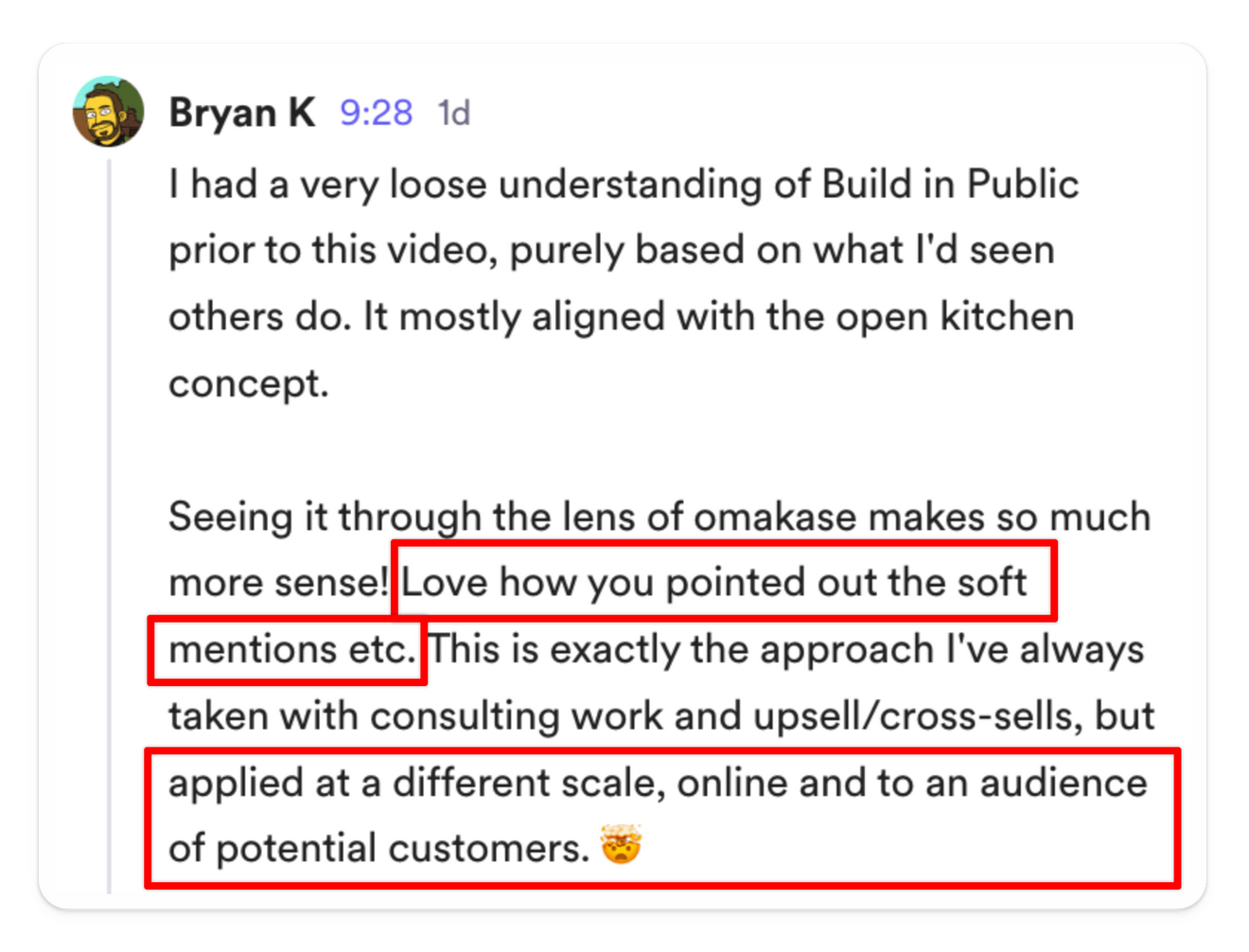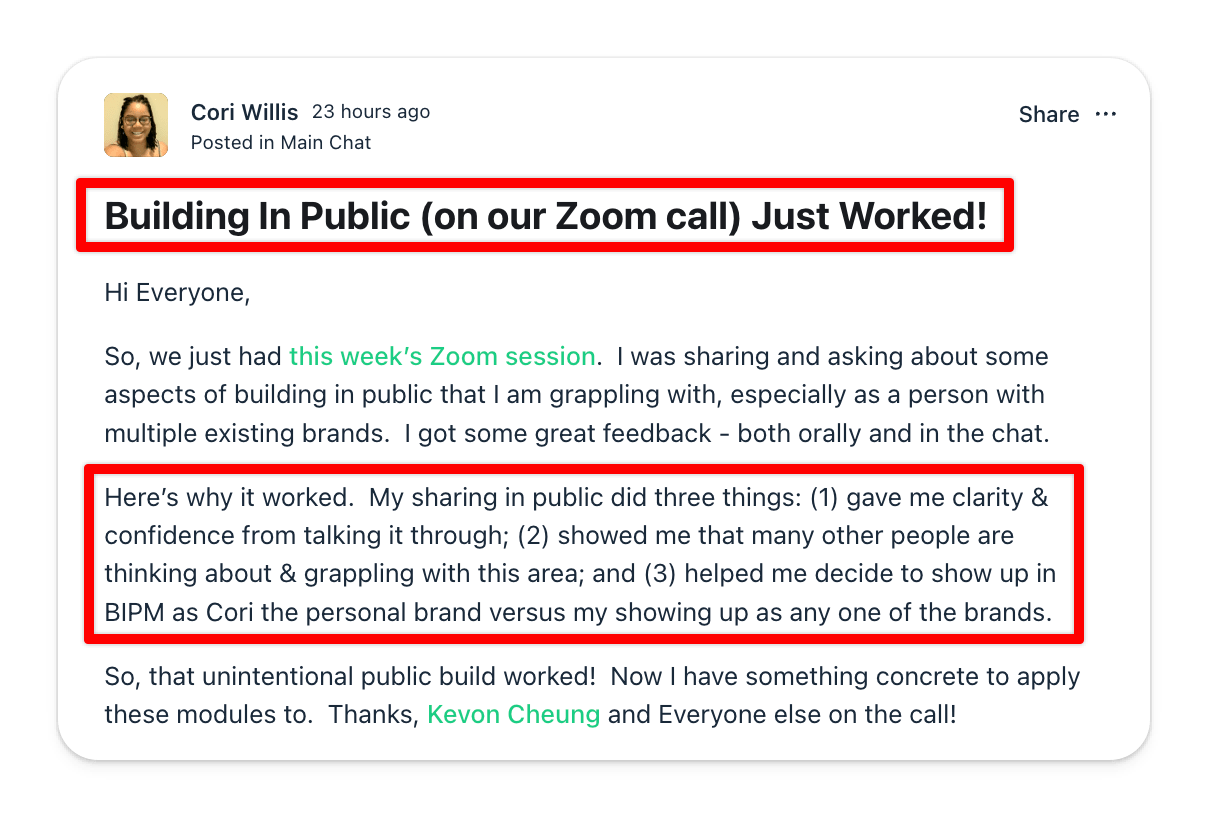 ---

Our enrollment for Community & Accelerator will be Jan 1-5, 2024.
Course
Master Build in Public
BIPM Curriculum: 7 self-paced modules

Assignments: Get your hands dirty with exercises & small challenges

Lifetime Access to all course materials

BIPM Handbook: use a step-by-step PDF to evaluate your progress

Knowledge Base: access case studies, expert interviews, worksheets, frameworks, swipe files, and more
No Community: To join separately at a later date, the current rate is $250/yr or $75/qr
-
$297
Or pay in 3 installments ($107)
Community
Go Far, Go Together
Everything in Course Plan

Access: 12-mo access to our action community

Power-Up: Participate in our quarterly Build in Public Sprint and masterclasses

Workshops: Shape topics & attend new workshops hosted by Kevon & members

Support: Join office hours & coworking hours

Connections: Network with community-minded build-in-public creators

Accountability & Exchange: Post your homework, get feedback & share progress

Behind The Scenes: Access to Kevon's retrospectives sharing the in-and-out of building this education business

Final Quota: Secure to renew at current rate $150/yr or $45/qr
$447
Installments not available
Accelerator
Get Direct & Close Access to Kevon
Only 4 seats available

Everything in Community Plan

Community: Lifetime access (no recurring fee)

Calls: 3 x 30-min 1:1 in the first 6 months

Support: Get priority support from Kevon whenever you have questions & reach out to us

Analysis: In-depth review of your conversion flow: Build in Public content → profile → opt-in page

BONUS: Ultimate Playbook of Momentum Marketing to build & launch your product with buzz

BONUS: Get Email Course Engine to build a word-of-mouth engine attracting 3,000 fans on autopilot for you

BONUS: Get Easy Content Magic to create 20 pieces of content a week from your day-to-day

BONUS: Get Find Joy in Chaos to grow your Twitter/X following doing what others don't
$1,497
Or pay in 3 installments ($547)
Do you find it hard to get things moving?
Building in public can help you gain clarity.
We'll open enrollment at the end of December and you can get access on Jan 1, 2024.
Join 825 creators on the waitlist to get notified:
---
When you share your journey while building it, you can get valuable insights and feedback from your audience that shape your product.You will build something a lot of people want.
---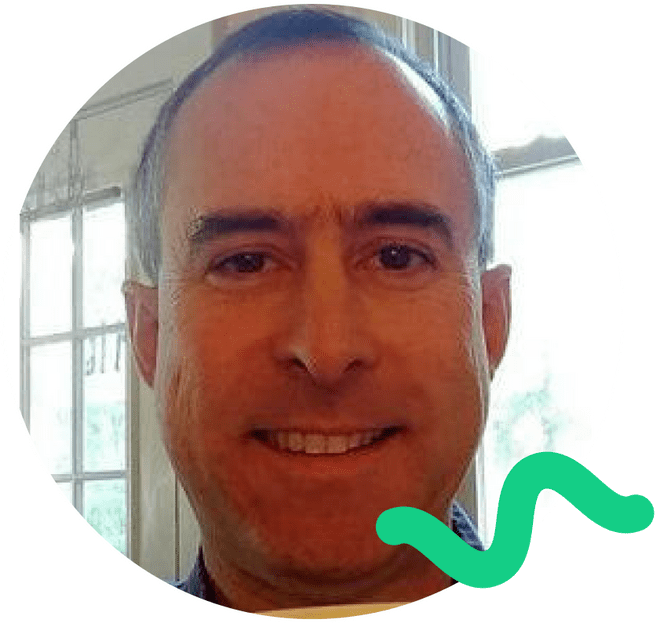 Eddie Bockelman
Entrepreneur, Creator, 12k Twitter Followers
"A year ago, I wanted to build an audience on Twitter but I didn't know where to start. I'm so glad I found Kevon. He's incredibly insightful and able to break down what works so that it's easy to understand. I'm now able to understand and use authenticity and relatability to involve my audience."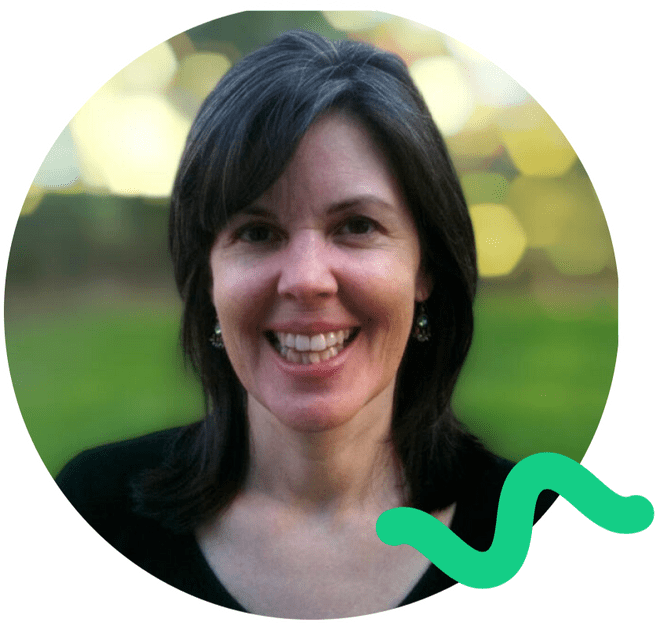 Jennifer Newcomb
Writer, Author of 4 Books
"I initially struggled with overthinking and putting too much pressure on myself while sharing on Twitter. The course was an eye-opening experience to just be me, show up authentically, and make equal, respectful, and friendly connections. There was a real emphasis on trusting yourself and humanizing other people, which has really improved how I show up."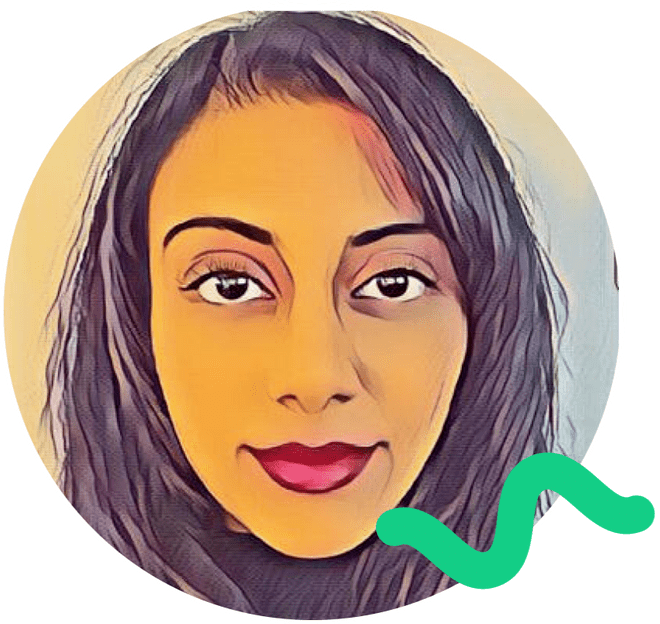 Maitry Vaghela
Fitness Startup Founder
"I'd like to thank Kevon for putting this incredible course together. It's transformed the way I think of my personal brand and audience building. It makes sense to me as when I look at my real-life interactions, I naturally gravitate to people who I perceive as 'authentic', and online is no different."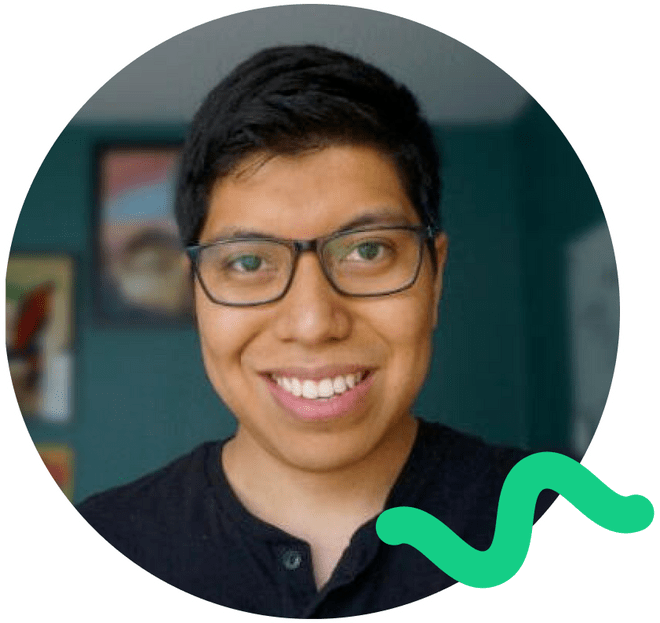 Miguel Espinoza
Developer, Indie Hacker
"As an indie hacker, I knew the importance about building an audience & sharing your voice, yet it felt like I was climbing a mountain. With Kevon's advice and tactics, it made me feel comfortable about just being me, confident in what I had to say, and just being more open and authentic."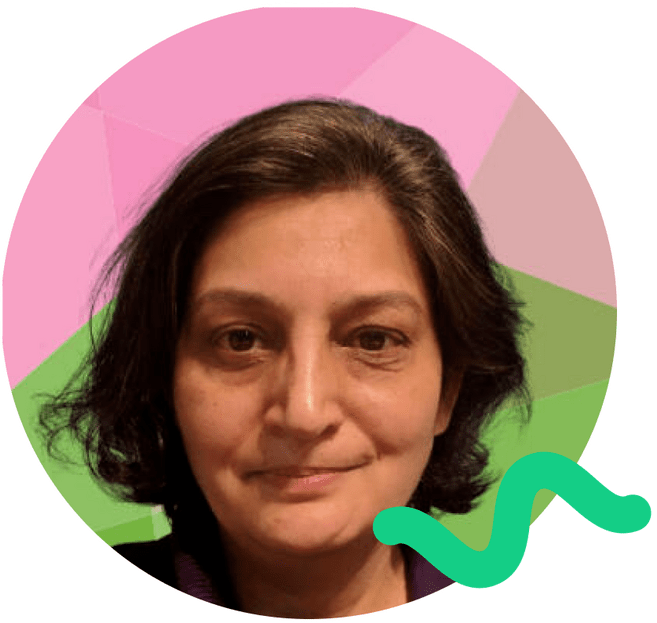 Meera Datey
Web Developer, Founder
"I always wanted to find my voice. I had many scattered thoughts and lacked focus. Kevon's framework helped me discover myself. In a few weeks, I made more progress than I would have in a year's time. Another benefit of the course is the supportive members, each bringing in a valuable perspective."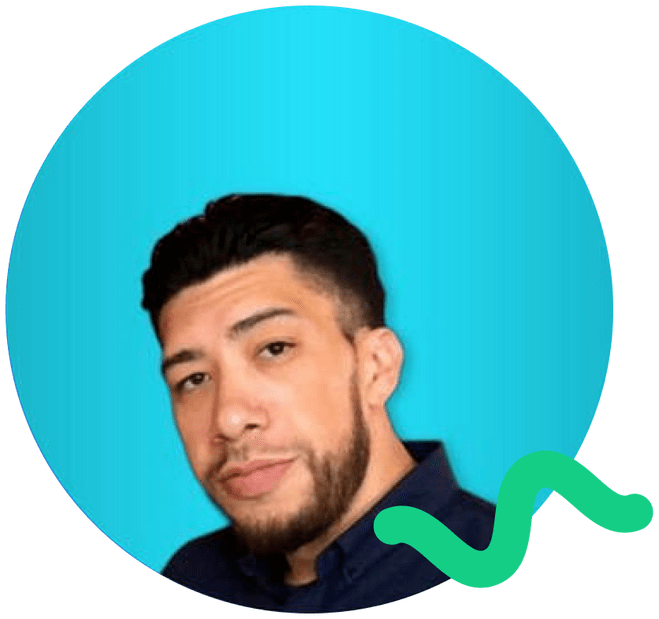 Mike Cardona
Digital Marketing Entrepreneur, Newsletter Creator
"Kevon's expertise, wisdom, and insight are incredible. I learned, and it reminded me of things I can and should do to grow and engage my audience during the course. From day one, the odds will be in your favor. It was very actionable, but also very insightful at the same time - I loved it."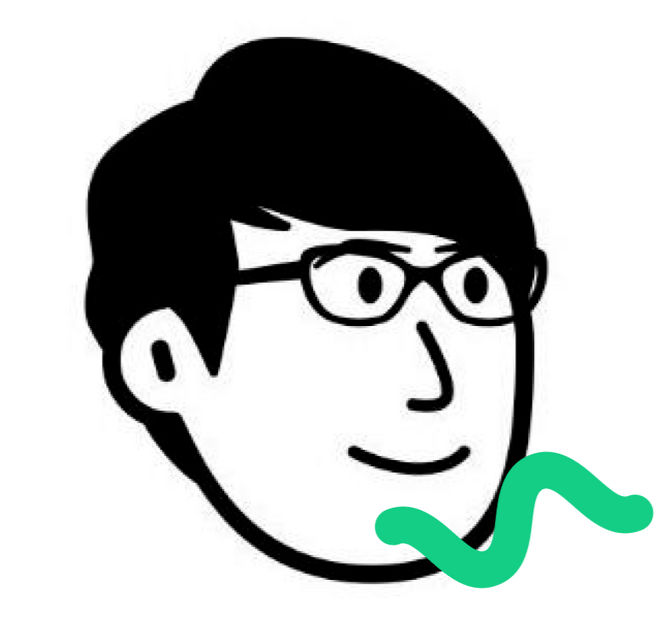 Freeze
Engineer, Creator
"I was feeling lost and had no sense of direction while navigating Twitter. There were people I aspired to be on the platform and I wanted to showcase my personality as freely as they did but I was shy.""I'm surprised at how the course improved my overall self-expression online. As an introvert, I had a hard time sharing or even making friends online. It's very interesting that I went from the quietest person in the room to someone who volunteered to share after the breakout sessions."
WOW! You actually read until the end of this page. What a champ!
We'll open enrollment at the end of December and you can get access on Jan 1, 2024.
Join 825 creators on the waitlist to get notified:
Copyright © 2023 Transparent Lab Limited. All Rights Reserved.
---
Wait - one more step!
Go to your email inbox to confirm your email address, otherwise we can't send it to you.
---
You're all set :)
You'll get updates first when enrollment for Build in Public Mastery opens.By the way:
---
You're all set :)
You'll get updates when enrollment for Build in Public Mastery opens.By the way:
🎉 You're in!
Your access will be shared on Oct 16, 2023.
Wait. Have you thought about what project you'll build in public with? If you identify yourself as a creator-educator and want to grow an email list, I have an idea for you.Build a free email course!If you build it right, it will become an asset drawing in raving fans for you. My course attracted 3,000 students on autopilot!As a student of Build in Public Mastery, you can now join 150 creators to Email Course Engine (click to learn about the course) at 40% off! Only valid today.
---
Unsubscribed!
You'll no longer get future updates on Build in Public Mastery. Before you go, I just want to say - thank you!--- Kevon
---
Unsubscribed This Round!
You'll still get future updates when we open enrollment for Build in Public Mastery. Cheers!In the meanwhile, there are tons of free content on my YouTube channel you can check out.— Kevon
---
Wait - one more step!
Go to your email inbox to confirm your email address, then we can deliver the case studies to you :)
---
Unsubscribed!
You're all set! If you ever want to pick up Build in Public to grow your business, you can check out our course.
👋 I'm so excited I have to ...