🎉 Thank you - we had a full house at cohort 6. See you in the next one!
Master growing a following with your

work

and

stories
If you give people a way to follow your journey, they will.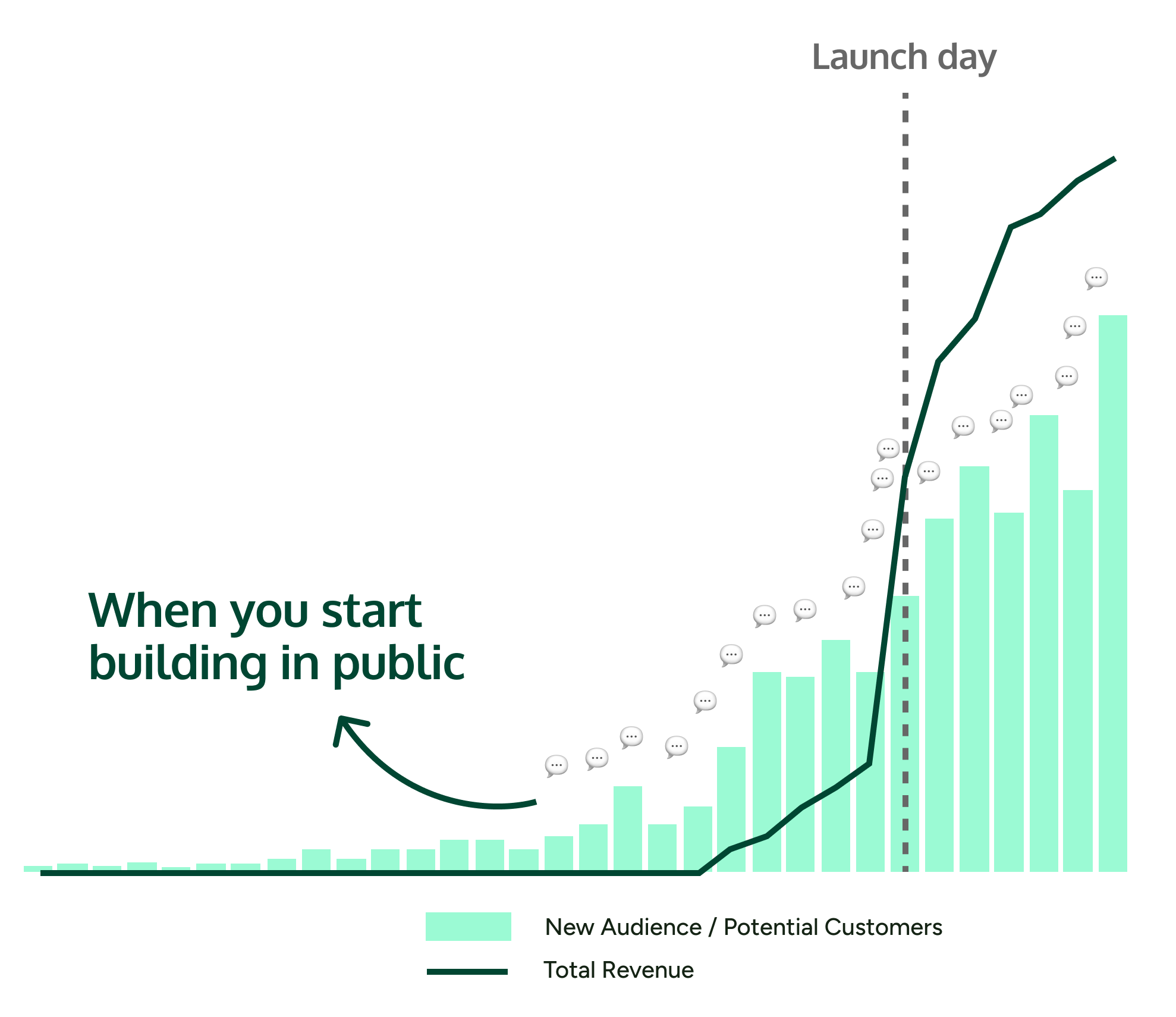 BIPM7

will be May 1st to 31st, 2023🚀
Join our waitlist to get exciting updates & enrollment news!
It is 2023. You knew having an online presence and an audience was the key to success. You created a Twitter account and started tweeting, but no one seemed to pay attention to you. You felt like talking to air.Worse, you started questioning if you had any values to bring to the online world.You know there's a way to do it because some people have cracked the secret code. You tried tweeting wisdom like big influencers. You went to other people's tweets to engage first. Nothing worked because they were scattered tactics or even the wrong strategies for where you were at.
You know who you are in real life, you just don't know how to show it online
You often cannot come up with ideas to tweet
When you have an idea, you're afraid to get 0 engagement and people judge you for that
You don't know how to find posts to engage with or invite engagement in
You get on Twitter feeling overwhelmed and lost like a wild goose chase
You are close to burning out and are on the verge of quitting
If this is you, you're like 80% of the people getting on Twitter. You've been painted the wrong picture, taught the wrong early strategies, and placed in the wrong corner of the Internet.
Let me show you another way.
If you want to build an online presence and a following, there are 6 key pillars the most influential voices master behind the scenes.
Build in Public Mastery is the most extensive course covering all 6 pillars to help you create a profitable and buzzing product launch by building together with your community.
---
Ready to give yourself a 2nd chance and do it the right way? You can join 100+ creators to achieve:
Why Twitter seems wild and scary but how you can show up as yourself confidently
How to never run out of ideas to share by working with your stories
The 3 storytelling and engagement frameworks so you can interact with anybody online
The system you implement to control Twitter instead of the other way around
The truth about building online relationships and how you do it
How to grow as an independent creator and be in demand
What steps to take to have successful launches supported by your raving fans
---
The story behind

Build in Public Mastery
When I first got to know Building in Public, I remembered me saying "I love it - this is how I've been living my life!" I value transparency and community so much that I started creating everything online in public with the people around me.I went on to write the Build in Public guide that was read by 10,000+ entrepreneurs. I've also been coaching entrepreneurs and getting on podcasts and events to spread the mindset.Now I've developed this in-depth course by taking everything I know about how to build in public to help you grow your online presence and following by showing your work.This is not just content stitched together, this is a learning experience. Your learning experience.